The Best Travel Board Games to Keep you Entertained on your Trip
Trips can be long and a bit boring sometimes, right? But with travel board games, the journey becomes its own fun adventure!
Let's check out some super fun games that are easy to play and perfect for taking with you on your travels.
Ready for fun on the go? Let's go!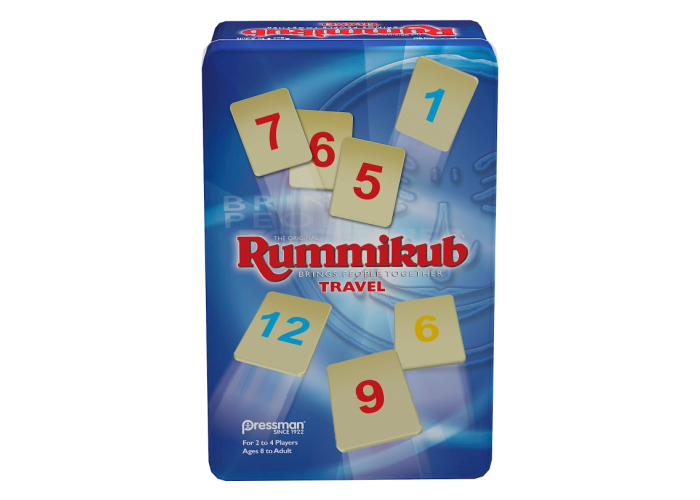 Rummikub in Travel Tin
Ensure the digits dance wherever you venture with Rummikub in a Travel Tin. This game isn't merely about numbers; it's a celebration of strategy and unexpected triumphs. Place the tiles on the table, create runs and sets, and maneuver your way to a win.
Encased in a travel-friendly tin, this game becomes an easy to learn and joyful challenge for family members of all ages, ensuring no journey ever falls short of excitement.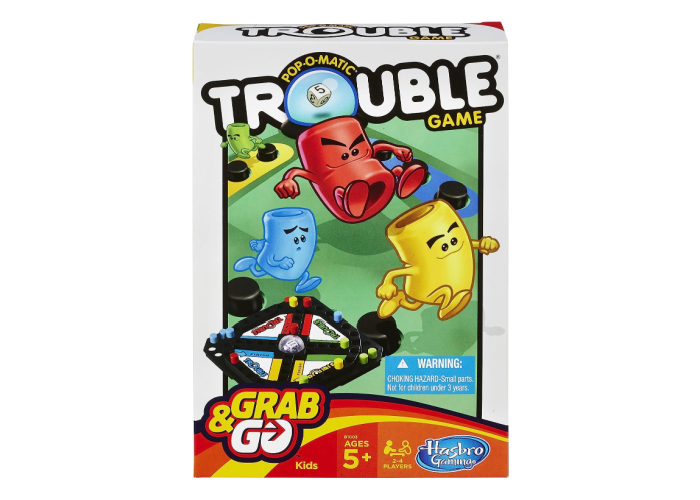 Hasbro Gaming Pop-O-Matic Trouble Grab & Go Game (Travel Size)
Pop, race, and chase – all in the portable fun of Hasbro Gaming Pop-O-Matic Trouble! The beloved race-and-chase game compacted into a travel version allows families to roll the dice and navigate their pegs around the game board with glee.
While compact, it loses none of its charm, delivering the same vibrant, fun, and slightly chaotic experience that has been adored by families for generations.
Connect 4 Grab and Go Game
Think ahead, plot your moves, and be the first to get four in a row with Connect 4 Grab and Go! This brilliantly simple game is all about connection, both in strategy and family moments.
Its compact design and easy to play nature make it a beloved companion on any journey, inviting players to swiftly slot their discs, aiming to outsmart their opponents, all while on the move.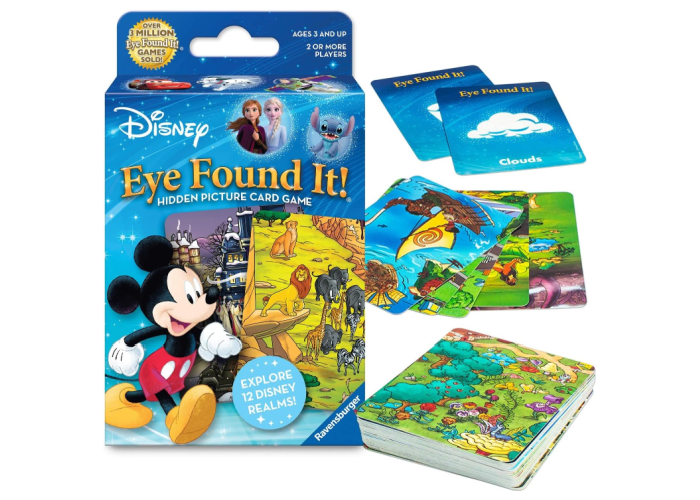 Ravensburger World of Disney Eye Found It Card Game
Bring a dash of Disney magic to your journeys with Ravensburger's World of Disney Eye Found It Card Game. Aimed at families, this game invites players to find iconic Disney objects in the big, beautiful images.
It's not only a visual delight but also a wonderful way to encourage observation and concentration among kids and adults alike, providing both entertainment and a stealthy learning experience on every trip.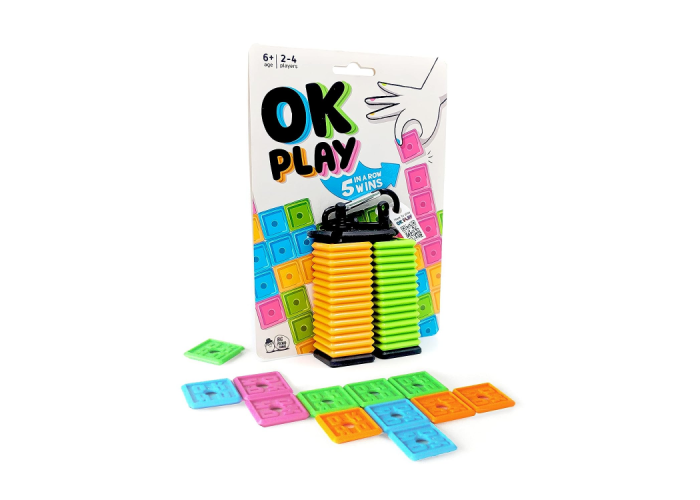 Big Potato OK Play
Chain reactions of fun await with Big Potato OK Play! It's a five-in-a-row tile game where every move could either lead to victory or pave the way for an opponent.
It's marvelously simple, brilliantly colorful, and delightfully engaging. Plus, with its durable tiles and travel-friendly design, it's ready to turn any stop into a strategic play battle zone.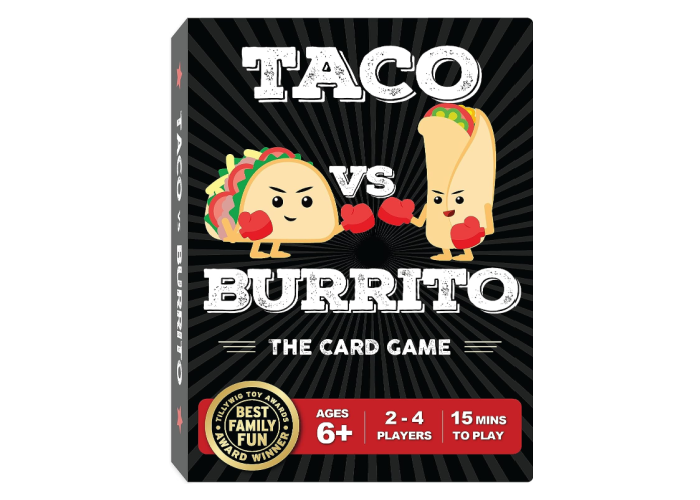 Taco vs Burrito Card Game
A zesty mix of strategy and unexpected surprises, Taco vs Burrito Card Game is not your usual card game. Developed by a 7-year-old, it's splendidly easy yet loaded with fun decisions, as players strategize on how to create the most unique meals and disrupt others' culinary creations, making every round a deliciously unpredictable battle of the dishes.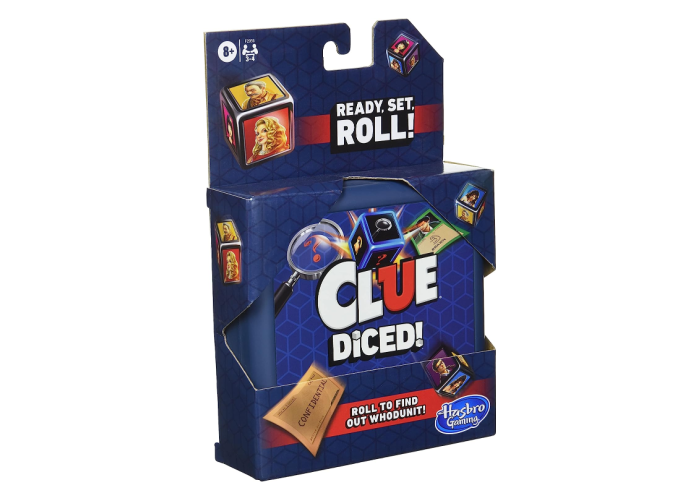 Hasbro Gaming Clue Diced Game
Mystery, clues, and thrilling revelations – all packed into Hasbro Gaming Clue Diced Game! Now, families can transform every travel into a mysterious adventure, solving who-dun-its while on the move.
By condensing the classic Clue experience into a dice-based, travel board game, every trip becomes an intriguing tale of mystery and deduction, where every player is both a detective and a suspect.
Conclusion
Travel board games seamlessly transform mundane travel hours into exciting moments of joy, strategy, and shared fun.
In the compact and convenient forms of these games, families are assured that wherever they go, happiness and playful adventures are always by their side.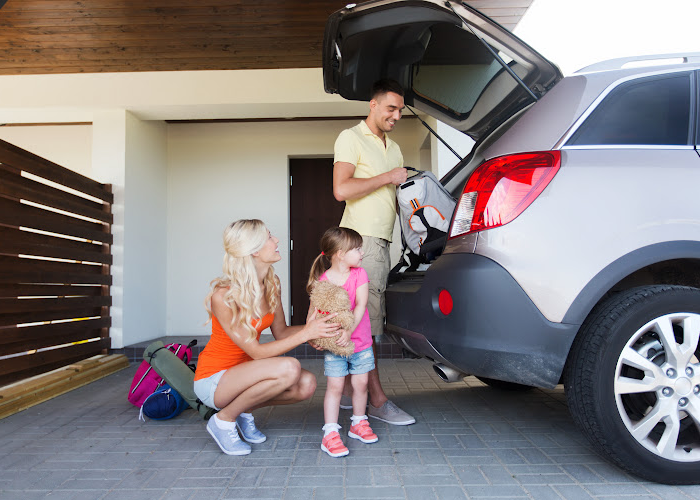 Frequently Asked Questions
Navigating through the world of travel board games can stir up a few questions. Let's tackle some of the common curiosities together!
What are the best travel board games for families?
Ah, the quest for the best board games for family journeys! Games like Rummikub in a Travel Tin, Connect 4 Grab and Go Game, and Taco vs Burrito Card Game have been widely appreciated for their easy to play nature and ability to bring the family together with light-hearted competition and fun.
Are travel board games compact and easy to carry?
Absolutely! Travel board games and card games are designed to be portable and travel-friendly, often coming in small packages or tins, ensuring they can easily slip into a travel bag without taking up much room or adding unnecessary weight.
Can adults enjoy playing travel games meant for kids?
Indeed, they can! Games like the Ravensburger World of Disney Eye Found It Card Game and Big Potato OK Play may be simple enough for children to understand but they also offer fun and engagement for adults, making them perfect for family game night, even on the go.
Are travel games expensive to buy?
Travel games come in a range of prices, ensuring there's something for every budget. Often, these games can be a budget-friendly addition to your travel essentials, providing an invaluable dose of fun and entertainment without a hefty price tag.
Where can I buy travel board games?
Travel board games and card games can be purchased at various locations, including toy stores, department stores, and online platforms. Remember to read reviews and perhaps pick one of the most popular board games to ensure a tried-and-tested fun experience.
How to play Rummikub in Travel Tin while traveling?
Rummikub in Travel Tin, much like its larger counterpart, involves players creating runs and sets with their tiles and strategically manipulating the existing tiles to achieve a winning board. Given its compact size, it can be played on a small table or a flat surface during your travels, making it a perfect travel game for strategic fun on the move.
Are there travel versions of popular classic board games?
Yes! Many classic games, like Connect 4 and Clue, have travel versions, ensuring fans can take their beloved game experiences on the road. These versions maintain the core fun and strategy of the original game, simply presented in a more travel-friendly format.